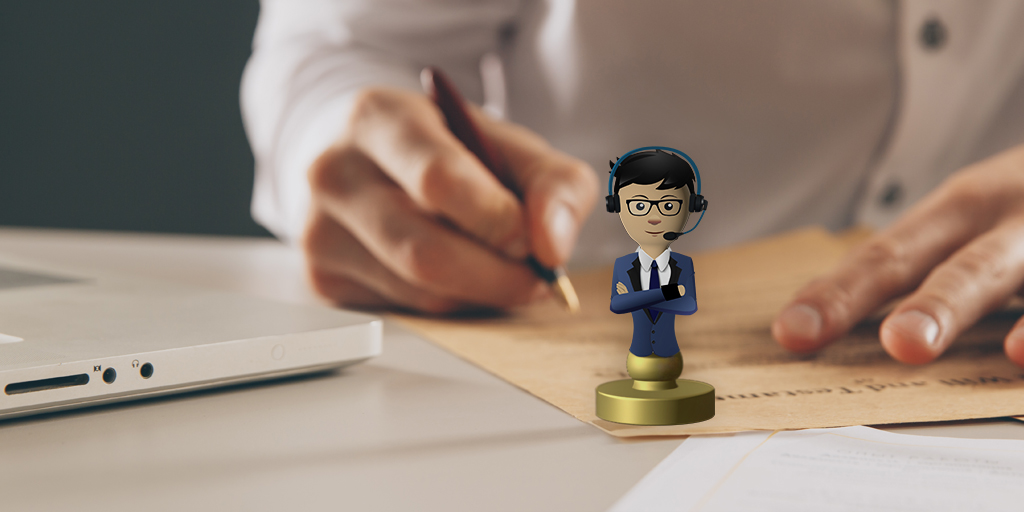 Online Notarization is the future of notarization, where traditional pen-and-paper approaches give way to seamless web-based processes. Are you tired of the cumbersome back-and-forth, searching for notaries and juggling stacks of documents? Now, no more arduous struggles because a new era has arrived.
With a boom of modern technological alternatives, it's crucial to identify platforms that prioritize user experience, offering clear instructions and easy navigation. Remote Online notarization (RON) has become a game-changer for individuals and businesses seeking convenience and efficiency. Let's explore the most secure Remote Online Notarization services available in the sunny state of Florida, US, that truly excel in delivering a seamless, unmatched and enjoyable user experience.
In this blog post, we will unravel the platforms that redefine convenience, simplicity, and user-friendliness. Let's see how lengthy notarization becomes a breeze, and your important documents are just a few clicks away from being securely notarized.
eNotary On Call: Florida's Top Remote Online Notarization Service Provider
When it comes to the secure and popular online notary services in Florida, US, one name stands out: eNotary On Call. This exceptional platform has mastered the art of delivering a fast, affordable and user-friendly notarization experience. 
With an excellent interface, crystal-clear instructions, and effortless navigation, eNotary On Call ensures that both notaries and clients can effortlessly navigate through the entire process. 
From document preparation to identity verification and signing procedures, every step is meticulously designed to ensure a smooth and hassle-free notarization process. With eNotary On Call, convenience and efficiency are at the forefront, making it the go-to choice for anyone seeking an exceptional virtual notary service in Florida.
How eNotary On Call is Redefining Convenience of Remote Online Notary Services Across Florida
1. User-Friendly Design: Enhancing Accessibility and Ease of Use
The first and most important aspect of a top-notch remote notary service is its user interface design. Platforms that prioritize accessibility and ease of use elevate the overall experience for both notaries and clients. From intuitive layouts to well-organized features, these services understand the value of a user-friendly design that eliminates confusion and streamlines the notarization process. Experience the future of notarization with our Florida online notary service – simplify your document processes today!
2. Clear Instructions: Guiding Users Every Step of the Way
To ensure a smooth Remote Online Notarization experience, it's crucial for the platforms to provide clear and concise instructions. Our customer support services go beyond the basics and offer comprehensive guidance, leaving no room for ambiguity. 
Whether it's document preparation, identity verification, or signing procedures, eNotary On Call excel at providing step-by-step instructions, making the entire process straightforward and hassle-free.
3. Easy Navigation: Simplifying Document Management and Collaboration
Efficient document management and collaboration are paramount in e-notarization. The best remote online notary service providers in Florida understand this need and offer user-friendly interfaces for uploading, organizing, and sharing documents.
Easy navigation menus, drag-and-drop functionality, and collaboration tools empower signers and notaries to effortlessly manage their files, ensuring a trouble-free and systematic notarization process. Ready for hassle-free notarization? Discover the ease and flexibility of remote notarization in Florida – take the next step now. Sign Up!
4. Enhanced Security Measures: Safeguarding Confidentiality and Trust
Security takes center stage as the utmost priority. Online notary platforms prioritize robust safety measures to protect prudent information and instill trust among users. 
Features such as secure encryption, multi-factor authentication, and tamper-proof audit trails are hallmarks of remote notary services. Users can confidently rely on stringent security protocols for a safe and secure notarial experience.
5. Mobile-Friendly Applications: Notarization On-the-Go
In an era dominated by mobile devices, the best remote online notary in Florida provides mobile applications and browser compatibility that enable people in notarizing documents flawlessly from any location at any time.
These platforms understand the importance of flexibility and cater to users who prefer completing notarial acts on their smartphones or tablets. Mobile-friendly interfaces and optimized experiences ensure a smooth transition between devices, providing convenience and accessibility at users' fingertips.
Conclusion
Choosing the right remote notarization service can greatly impact the overall notarial experience. By prioritizing user-friendly design, clear instructions, easy navigation, robust security measures, and mobile accessibility, eNotary On Call remote online notary platform set itself apart from the competition. Whether you're a notary public or a client seeking Remote Online Notarization services in Florida, US, we promise a seamless and enjoyable user experience, making the notarial process efficient, secure, and stress-free.
Don't let distance hold you back – access our mobile-powered Remote Online Notarization services in Florida today!