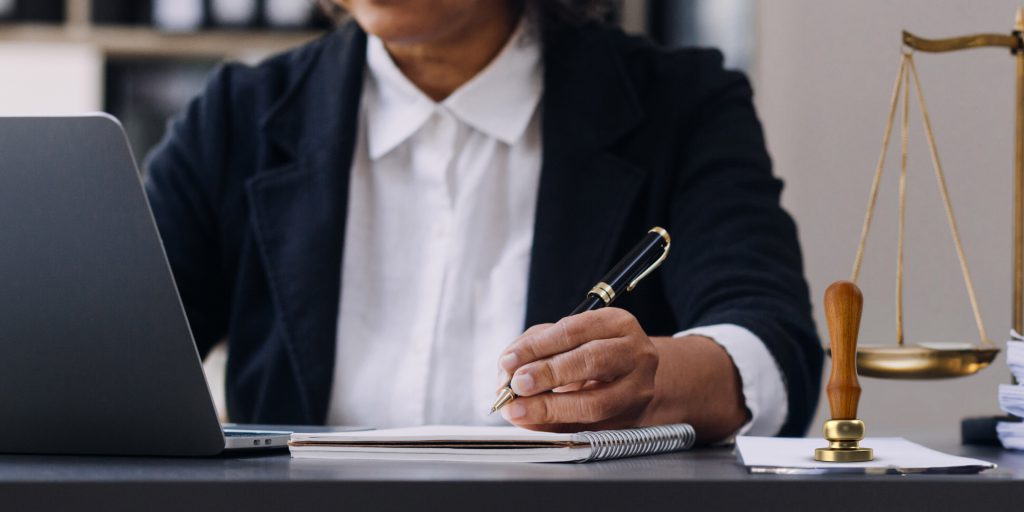 Virtual notarization has maximized the confidence of every customer in remote online notary services. Technology always helps people solve their problems more easily. Virtual Notaries help people avoid having to drive long distances and find someone who is available at the same time. Online notarization is the future of notary services.   
With rising security concerns for every business and customer, signing documents remotely with a virtual notary has become the go-to option. Remote Online Notarization services are not just convenient, but they also offer high-grade security, keeping the whole notary process safe and sound. Accessibility, affordability and high-speed results are the prominent benefits of online notary services.   
There are enough reasons for every notary to offer online notary services. Explore them now!  
Reasons Why Remote Notaries Should Offer Online Notary Services
By being a part of a change-making Remote Online Notarization platform like eNotary On Call, remote notaries can continue to provide better online notary services. With the rise of technology, notaries can now offer online notarization services to their clients.  
  
Convenience
The Remote Online Notary [RON] service offers convenience for customers. Online notaries are relieved of the hassle that traditional notarization entails when it comes to time, place, and payments.   
No more long-distance traveling, irregular scheduling, and no more professional time imbalances-Remote notaries will enjoy a new age of comfort and convenience.
Safety
In this dramatic age of security concerns, virtual notarization arrived as a boon to customers as well as remote notaries. Secured long-distance online virtual notary empowers them to safely offer high-grade, secured tech-driven virtual notarization to every customer.   
Additionally, this high-security option enables remote notaries to run a risk-free business.
More Client Reach
The majority of state notarization statutes require remote notaries to be present within their commissioning state's borders. The signer of the notarization can be located anywhere.   
Clients can access the online notary service from anywhere at any time. This accessibility and flexibility help notaries get more clients and more notary businesses.  
  
Staying Organized
Many remote notary platforms, such as eNotary On Call, help notaries stay organized with many platform-built features like e-journals, guiding tools, and tagging templates for an easy, efficient, and effective workflow. As a result, better organization leads to a more sophisticated notarization experience for customers and remote online notary service providers.  
  
Personal Presence Isn't an Issue
No matter what time of day it is, customers can book online notary services from their comfort. Also, remote online notaries need not be physically present with the customer to complete the notarization. Likewise, physical presence is not needed for notaries to offer online labor-saving virtual notary services.  
  
Potential Career Growth
Offering solid online notarization is an attractive power to have for any notary. Evolving from a traditional notary to a remote online notary service provider is a great career propeller for every notary. Notaries who offer RON services are chosen by customers or business stakeholders from all sectors.  
Greatly Helpful for Loan Signings
Thanks to refinancing, home sales and real estate closing deals, there is significant growth in the usage of RON services in the real estate sector.
Besides, finance, banking, automotive, and other sectors requiring notarization in order to close deals and transactions are shifting to the RON service. Hence, remote notaries are going to be busy with successful business development.  
 
Waste Reductions And Improved Operation Budgets
The notarization process at RON is organized and efficient, with no wasted money or poor planning. Paperless, zero-time wastage and high-level operation – that is what RON stands for.   
Virtual notarization reduces wastage by improving the operational efficiency of the entire notary experience, which previously suffered disrespect and complaints.

Leveraging Tech to Nullify Fraud
This technological advancement eliminates fraud, risk, and any possible fraudulent aspects that might undermine notarization. Online notarization has revolutionized the notary service experience. This major advantage drives people to choose remote notaries over traditional ones. So every notary should function as a remote notary.  
Online Notarization Excellence Is Accessible With eNotary On Call!
Notarization is an essential aspect of closing deals and transactions for many industries like banking, mortgage, legal, and government. Online notarization helps people with the smooth closing of deals and transactions in many sectors and industries.   
It is essential that you have a platform that provides quick and secure notarization. We at eNotary On Call, help you to experience the excellence and ease that virtual notarization offers.   
Enjoy the full range of advantages of virtual notary service. As a result, better organization leads to a better notarization experience for customers and remote online notary service providers. With our platform, you can begin providing effective notary services online without any issues or risks.