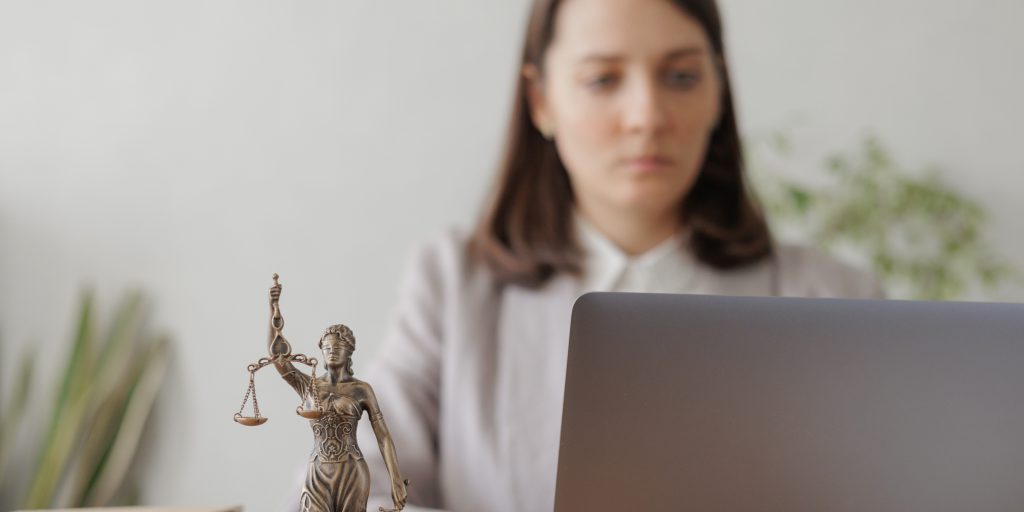 Notarizations often represent significant life events. A notary is required to sign the final documents for power of attorney, deed of trust, unclaimed property form, grant deed and many more.
In recent years, online notary services have gained immense popularity and Remote Online Notarization services have expanded. Remote Online Notary service providers offer the service virtually, allowing people to notarize documents online without leaving their homes.
This guide will clear a path for you in deciding the best online notary services for your documentation.
The Benefits of Using a Remote Online Notary
Remote Online Notarization (RON) or virtual notarization is the new age of notary rendition. RON is to safely notarize documents online where the notary and the customer won't meet with each other in person. RON removes the need for physical presence by integrating the potential of the internet and technology. 
The prominent advantages of adopting a Remote Online Notary service are cost and ease of access. Functioning online is less expensive than at the office, enabling remote notaries and clients to save some expenses.
The online notary can be approached whenever and wherever the client desires, as they are available 24/7 online.
Which Is The Right Platform For RON Services?
Notaries who are looking to easily and effectively grow in the notarization business can choose eNotary On Call. It is the best RON platform that caters to everyone, including individuals, businesses and title agents.
eNotary On Call is the best online notary service due to its exemplary features and extensive global reach. It secures your data with bank-grade SSL encryption. It can even notarize documents while you're abroad, which is useful if you need a US notary but aren't near a US consulate.
It has the most advanced security, including robust ID verification with Knowledge-Based Authentication and an audit trail. Furthermore, it has the most adaptable pricing model, making it the cheapest online notary provider. It offers a good deal of cost structure for individuals, subscriptions and bulk pricing for corporates and title agencies.
eNotary On Call empowers notaries with the right tools to offer top-grade virtual notary services.  
It provides the best online notary service for financial, legal, government and real-estate transactions.
Why is eNotary On Call the Best Online Notary Service?
eNotary On Call is the best Remote Online Notary service provider due to the following reasons:
Secured And Legal
Notarization is a secure process, as the documents involved in the notarization process are valuable. Therefore, online notarization should be safe and secure to offer trustworthy notary services. eNotary On Call is an SSL-enabled RON platform, making it secure and reliable for a virtual notary. 
Convenient Notarization
eNotary On Call is equipped with advanced tools and technology that empower it to be efficient and effective. A customer can be anywhere but can get immediate and foolproof notarization services when required. Getting Remote Online Notary service anywhere, anytime is now easy with eNotary On Call. 
Face And Signature Verification
To safeguard the best interests of the notaries, eNotary On Call has face and signature verification protocols for the customers to strictly adhere to. Every customer must be authenticated through face and signature verification. A notary can accordingly verify through live ID capture technology and then can proceed further.
Audit Trails
Data storage and security are essential concerns that eNotary On Call addresses. The entire notarization process is recorded and the softcopy data is stored safely. Anyone can retrieve it and access the data for up to the time of 7 years after the transaction. Furthermore, the data and other information can be easily tracked and audited with the Remote Online Notarization platform.
Easy Payment Options
Not just the notarization, but the payment for the service also happens effortlessly. Customers can pay online through internet banking, credit card and electronic checks. With many payment options, both customers and notaries are in a satisfied and comfortable space of involvement in a transaction.
Smart Verification
Documents that are to be notarized are critically verified and authenticated. At eNotary On Call, document verification is an easy-breezy affair! Using the login ID and password, the documents are provided in a soft copy format, which is then thoroughly verified for their authenticity by meeting with a virtual notary online.
Legitimate and Best Remote Notary Service Provider!
All these capabilities of the eNotary On Call make it a best Remote Online Notarization platform. It serves both individuals and businesses and provides substantial discounts on Remote Online Notarization services.
Get a free demo for the best Remote Online Notary service.