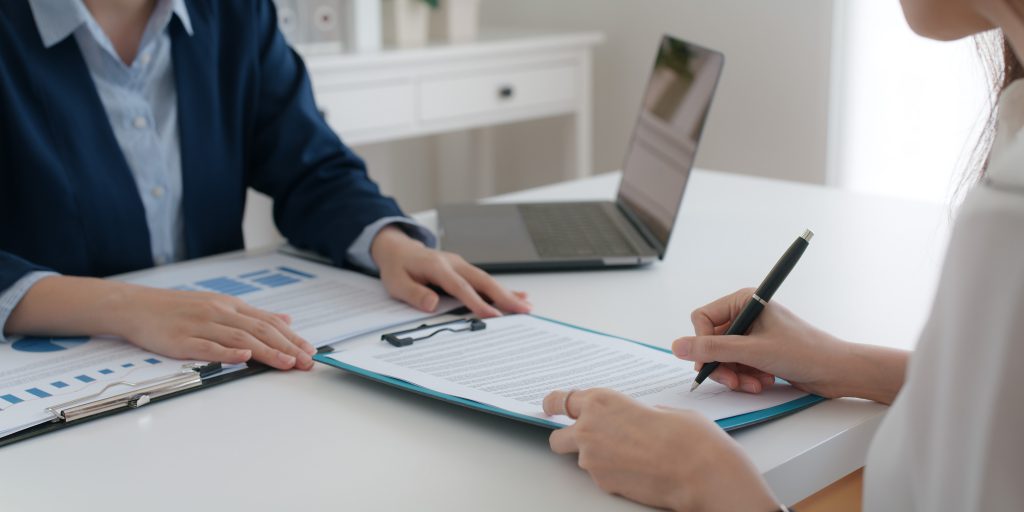 One of the primary uses for notarizing documents is for official reasons. You'll require a Notary service if you're buying a house, buying a house from someone else, changing your name, need a marriage certificate, or are drafting a will. Online notary services are a particular category of notarial services that offer the same notarial services as in-person notaries but do so electronically. Since COVID-19, remote online notary services have become more and more popular because of how quickly they can perform remote online notarization, all from the comfort of a client's (signer's) home.
A novel idea in legal law for notarizing papers is called a virtual notary. It ensures the validity of accepted documents through remote online notarization.
It has been made legal in most States since there are some benefits to using RON over in-person notarization (document notarization at public notary offices). There is a lot of search activity for the document notary near me. While there are numerous platforms offering these services, eNotary On Call is among the most reliable.
Here, we'll walk you through everything there is to know about online notarization services, including how they make it simpler to notarize documents from the comfort of your home.
What is Online Notarization?
Online notarization is the process of notarizing a document using audio-visual technology, electronic signatures, identity verification, KBA verification, electronic notarial journals, and record-keeping. Notaries can notarize documents safely and quickly while reducing the expense of the procedure by utilizing all these online technologies. Additionally, signers can do a notarial act via their mobile device, but only in the States where it is legal to do so.
Legality of RON
Remote online notarization is getting more and more popular in the US. Additionally, the government has allowed RON to be recognized in the majority of states due to its efficient, quick, and highly secure services.
Anyone who has ever had to physically travel to a notary public to sign a document will appreciate how convenient online notarization is. RON, however, has several benefits over conventional paper-based notarization techniques. Continue reading for the benefits of virtual notary services for more information.
Important Advantages of Remote Online Notarization
Notaries can work quickly and cost-effectively –
With RON, traditional mobile notaries no longer need to drive, spend money on traveling, or print out paperwork for signing, which are time-consuming and expensive tasks.
Notaries can plan more tasks per day and save time by using online Notary services. The main advantage that virtual notaries offer to public notaries is the ability to serve more clients while being at home and generating more income.
Easily accessible to customers and notaries-
Participants (signers) can now schedule and execute notarizations with virtual notaries without having to leave their homes, and so RON makes it much more convenient for notaries and their clients. Initially, customers were skeptical of the technology, but once they completed a Notarization online, they realized online notary was easier than they thought.
Reduces the risk of contracting COVID-19-
Remote online notarization (RON), which allows signers and Notaries to communicate remotely from their homes, eliminates the risk of a virus spreading during traditional in-person notarizations. And as a result, after COVID-19 began, RON service requests surged.
Securely Notarize Documents-
Documents notarized using RON are more secure than those notarized in person using the traditional method. Identity theft is avoided by the use of digital certificates, electronic stamps, e-signature, credential analysis, and identity proofing through KBA.
Quick Notarization Services-
Now that everything is digital in virtual notary services, you can sign, notarize, and get validated documents in a single day. On your device, these documents can be saved, organized, and quickly retrieved when needed, improving information retention and retrieval as needed.
Document types that a general notary can notarize:
Wills.
Trusts.
Advanced directives.
Executorships.
Custody and guardianship agreements.
Power of attorney.
Court documents.
During online notarization, Signers and Public Notaries must both have a stable internet connection to complete the online notarization. They must also have access to audio and video technology through their computer, tablet, or mobile device.
Conclusion:
In recent years, the demand for online notary services has grown significantly. Consider the organization's history and track record when searching for electronic notarization platforms.
You may consider eNotary On Call if you're seeking the most efficient online notary services now that you're aware of the benefits of RON. Because it offers the fastest and easiest services of any prominent online notarization platform.