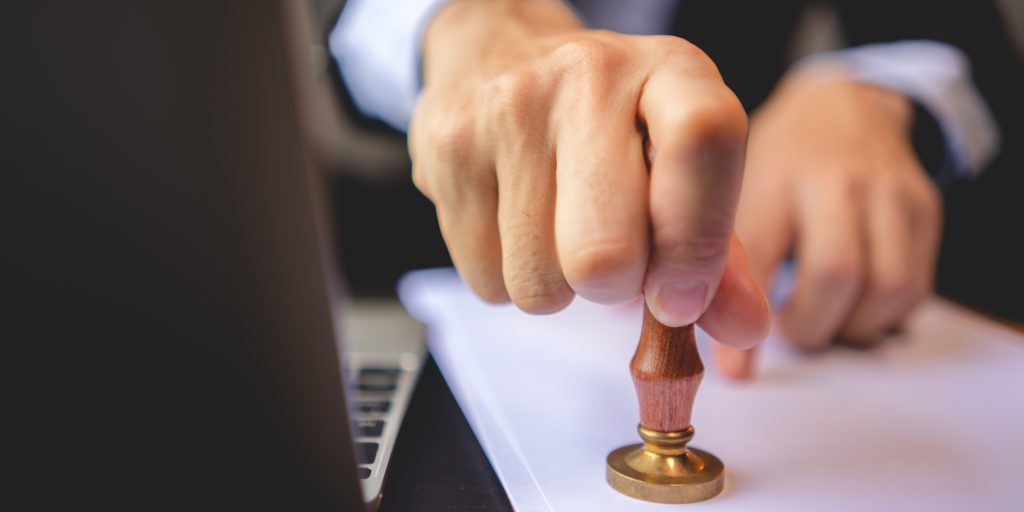 Every document notary near us is looking for ways to grow. Every notary public is trying to increase its business and prosper. Notaries public are always trying ways and means to accelerate their business from time to time. With the global changes, pandemics and new perceived thoughts of online growth, notaries strive to develop in the notary business.
This is where the remote notary online service comes in, propelling them into a world of opportunities. With the change of times, people are trying to notarize documents online through a process called Remote Online Notarization (RON). A remote online notary solution is a comfort as well as a luxury for customers. For the notary public, it is a growing phenomenon.
Most states in the USA have slowly taken up electronic notarization. A big shift is happening where notaries try to get into online notarization. Are you a notary? Then here's a step-by-step guide to notarize documents online.
Here's the Complete Remote Online Notarization Guide for Remote Notary
The steps involved in virtually notarizing a document by a remote notary are:
Step 1 – A Qualified Notary Public
Being a qualified notary public is important for notarizing documents online. A notary with current commission identification (ID) is a must. If the notary is not qualified, within 4 weeks the notary can become qualified.
Step 2 – Approval Of The State is Very Important
To carry on remote online notarization services, state approval is essential. Therefore, getting the necessary approvals and permissions from the state is very important before going forward. However, in some states, exclusive permission may be required. In other states, it has already given permission.
Step 3 – Virtual Notarization Certification
A general notary public should become remote online notarization certified. The certification allows the notaries to start offering valid and authenticated online notary services. Most states make it necessary to pass an examination for virtual notary public to certify them with virtual notarization.
The exam involves testing the notary's knowledge about technology used in virtual notarization, procedures and protocols to be followed. So a notary public should be well versed in every detail, from client authentication to successful online notarization.
Step 4 – Purchasing An Electronic Notarization Seal
In the case of physical notarization, a physical notary seal is used to stamp and seal every notarized document. In place of that physical notary seal, virtual notarization uses an electronic notary seal. It is also known as eSeal.
For the remote notary, eSeal is mandatory. The National Notary Association offers eSeal to notaries public. Purchasing the eSeal is an important step in offering virtual notarization services.
Step 5 – Getting The Federal Bridge's Digital Certificate
As per their set of norms, some states require the notaries to have certification from the US FBCA – United State Federal Bridge Certification Authority. The Federal Bridge's digital certificate is the authentication of the government. With that certificate, governments can verify the notarized documents as they are digitally signed and notarized by the notaries. This certification is the proof that the entire notarization is as per the norms put forth by the government.
Step 6 – Choosing Online Notary Services
RON platform provides the remote online notary public with the technology and tools required to provide authentic virtual notarization services. It is also the platform through which notaries reach out to their customers. So choosing a RON notary service platform is an important step in the chain of the RON process. Have a look at all these services that online notary services offer the notary public:
Credential analysis methods and identity proofing
Audio-visual technological platform
Compatibility with digital signature certificates
Compatibility with eSeal
Lastly, a journal to note down electronic notary details
Your state may have protocols that allow only those RON vendors that are certified by the secretary of the state. It is a very important step to be fulfilled before becoming a successful virtual notary public. Looking for reliable remote online notary service providers? Choose eNotary On Call.
eNotary On Call Is A Seamless And Secure Remote Online Notarization Platform!
eNotary On Call helps you reach every customer looking for a valid virtual notarization service. Remote online notary platforms offer great compatibility with a digital signature certificate and eSeal.
Our audio and visual technology is seamless and advanced. If any notary public is looking to offer authentic online notary services effortlessly, eNotary On Call is their trusted partner!
With eNotary On Call, a notary can easily start offering RON services by fulfilling all the requirements.