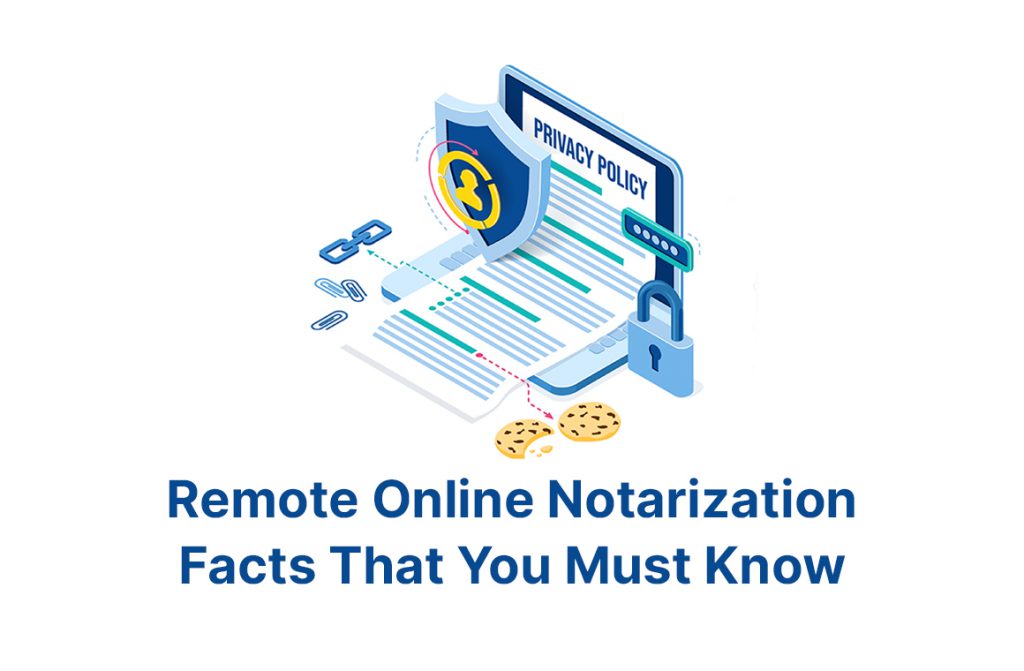 As more and more states continue to allow Remote Online Notarizations (RON), there are many questions in the minds of Notaries and signers. The questions are like- what is online notarization, how can this be performed? Who is eligible for it?

In this article, we are going to address some of these common questions.
What is remote online notarization?
By leveraging a Remote-Online-Notarization(RON) platform, a signer alone or with co-signers can appear before the Notary at the time of notarization and complete the entire document(s) notarization online in a real-time environment using audio/visual technology. The signers can easily get their documents notarized by a registered Notary without being physically present in the same room.
What states allow online notarization?
Currently, as of March 2022, 38 states allow remote online notarization. Out of those 38 states, 35 states have active laws passed by July 2021.

The 33 states that have passed laws for performing online notarizations are- Alabama, Alaska, Arizona, Arkansas, Colorado, Florida, Hawaii, Idaho, Indiana, Iowa, Kentucky, Maryland, Michigan, Minnesota, Missouri, Montana, Nebraska, Nevada, North Dakota, Ohio, Oklahoma, Oregon, Pennsylvania, South Dakota, Tennessee, Texas, Utah, Vermont, Virginia, Washington, West Virginia, Wisconsin, and Wyoming.
Also, because of the ongoing Covid-19 situation, several states have not been able to fully streamline the remote notarization process or have pending legislation allowing Notaries to perform online notarization by leveraging the right RON platforms.
RON Policies- permanent laws or temporary laws:
• Florida: Fully implemented
• Texas: Fully Implemented
• Vermont: this state permitted remote online notarization from March 25, 2020, to September 21, 2020, but the temporary authorization was further extended and expired on September 15, 2021
Will other states allow online notarization?
States that have already passed laws allowing notarization as of 2021 are-
• Illinois, effective January 1, 2022
• Kansas, effective January 1, 2022
• Louisiana, effective February 1, 2022
• New Mexico, effective January 1, 2022
What kind of platforms allow to perform online notarization?
Currently, there are a lot of companies that offer end-to-end remote online notarization. Regardless of who you are, Notary or a signer, if you are looking forward to using the best online notarization platform, eNotaryOnCall is a very intuitive and user-friendly platform that provides an end-to-end remote online notarization service anytime.