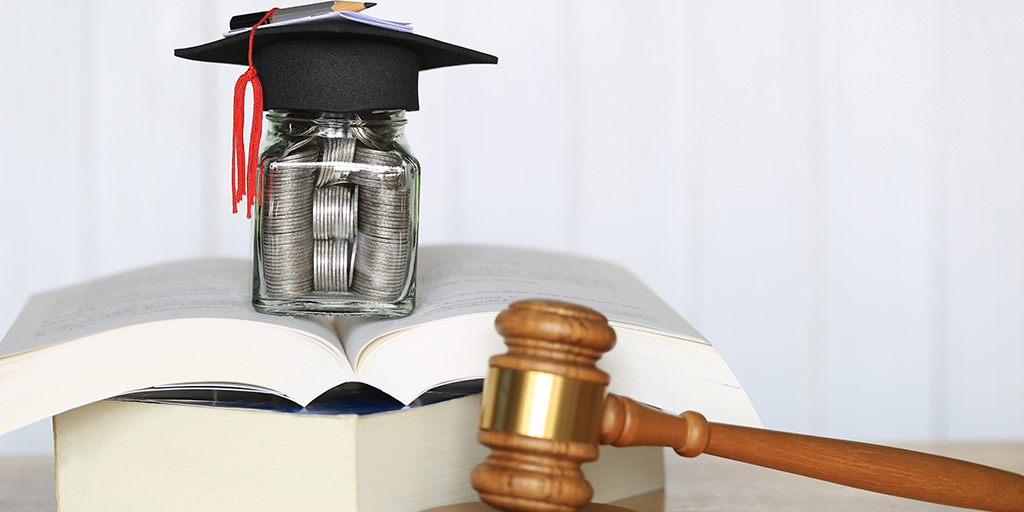 The verdict on Biden's student debt relief plan is still in the supreme court. However, there will still be approximately 25 million students who would have to pay the debt. Clearly, scholars should proactively be ready with all the necessary documents to complete the process. Undoubtedly, the repayment is not easy and is a one-day process. Therefore, having all important documents ready beforehand would be beneficial. In addition, gaining clear insights into the complete process for the notarization will unquestionably be helpful.
For the student loan repayment program, there is no doubt that it is a must that documents are notarized. And, apparently, it involves a lot of hassle. Many hours are consumed in finding licensed notaries and gathering knowledge of all essential documents. Therefore, for help comes Remote Online Notarization. Indeed, utilizing this legally approved method for authenticating records will ease your way of debt repayment.
Those who are still unaware of what is a virtual notary, here take a quick read:
Remote Online Notarization RON
It is a remote notarization process that can be performed using a robustly built platform. This solution complies with audio-video conferencing technology that the government has strictly asked both parties' notaries and signers to adhere to.
Features of Online Notarization Services
The extensive and advanced features of the RON platform make virtual notary services a trusted approach. To provide convenience, the following factors are integrated that undoubtedly make the online notarization services, not only for others but scholars' preference for document notarization.
Secure Signature and Notarization
It is the best feature of a virtual notary service. This ensures the document's authenticity and integrity. Utilizing the cryptographic technique, which is clearly an advanced method, every uploaded document is verified. Both signers and licensed notaries have peace of mind regarding the security signature. Further, this will speed up the document notarization that too at a remote location. 
Real-Time Identity Verification
As mentioned earlier, the government has approved the virtual notary for document notarization using 'audio-video conferencing' technology. And this way, it permits the licensed notaries to validate the identity. Seemingly this not only eliminates identity theft fraud but also allows scholars to save time by being present in a licensed notary office for the verification.
At a Time, Multiple Document Authentication
The Remote Online Notarization platforms are now advanced and featured. It allows the verification of many documents simultaneously. This efficient feature allows scholars to connect with licensed notaries and streamline the authentication process. Utilizing this, students do not have to hassle in terms of a multiple-time document verification process.
Immediate Digital Signature
The RON platform enables students in loan debt repayment programs to sign their documents electronically using an immediate digital signature. A quick digital signature aspect eliminates the need for signing documents by being present physically. This saves time, and ensures that documents are securely signed and stored to utilize for official purposes. Students can easily sign their documents from anywhere, anytime, using their mobile devices or computers.
Benefits to Students Utilizing Remote Online Notarization for Loan Debt Repayment 
Remote Online Notarization (RON) can provide many benefits to students who are looking to repay their loan debt. The most significant benefit it offers is convenience. RON allows students to complete the notarization process from the comfort of their own homes or any location with internet access. This eliminates the need to schedule appointments multiple times, long hours commute to a notary, and unending long queue.
Another benefit of RON is its efficiency. Traditional notarization methods can take days or even weeks to complete. However, RON can be completed in a matter of minutes. This means that students can quickly finalize important documents and move forward with their loan debt repayment plans.
Furthermore, RON can help students save money. Traditional notarization methods can be costly, but RON eliminates many of the expenses associated with in-person notarization, such as travel expenses, courier fees, and waiting time. This particularly will prove to be helpful for students who are already struggling with loan debt.
Overall, RON offers a fast, convenient, and cost-effective solution for students looking to repay their loan debt. It is a powerful tool that can help students streamline their financial processes and achieve their financial goals more efficiently.
To have a smooth loan debt repayment process try eNotary On Call platform. Its secure, fast and easy notarization will make the procedure hassle-free.