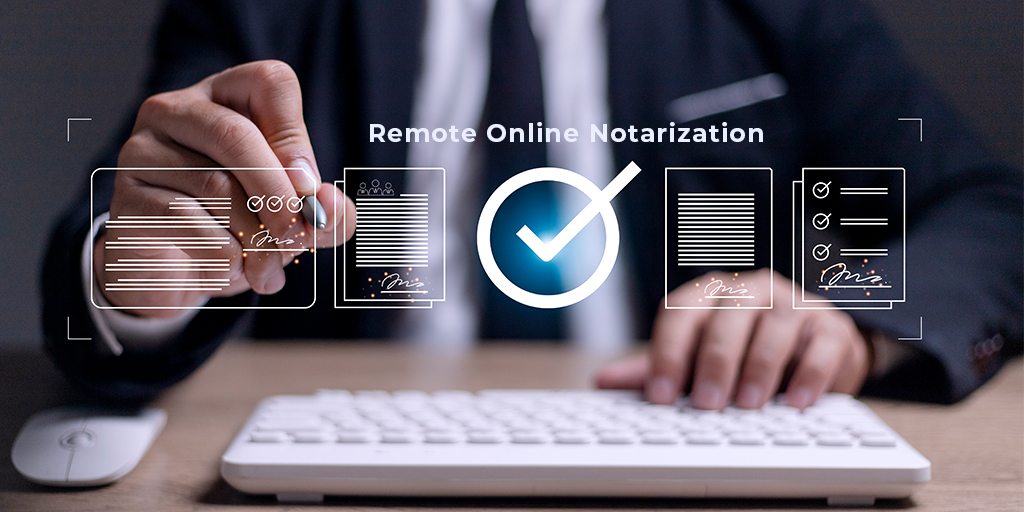 Technology has transformed the process of notarization from pen and paper to a digital approach. Consequently, many remote online notarization service providers offer featured solutions for customers to utilize digital notaries. Choosing the best from multiple options will undoubtedly make the virtual notary easy and hassle-free. However, a few factors can make the choice of taking remote online notarization (RON) challenging.
Indeed, the shortcoming of some aspects or features in the solution will make the decision difficult for the right service provider. Reading the above line would have aroused curiosity about such factors.
What are those features aspects & what difficulties will they bring for users? Here, those are listed, which bring ease to users for paying attention while utilizing the Remote Online Notarization service.
Challenging Aspects of Online Notarization
Software developed using outdated technology:
According to the government-regulated law for Remote Online Notarization (RON) service, it is a must to use audio-video conferencing technology. Therefore, it becomes vital to find a solution that complies with the rule. From numerous options, choosing the service provider becomes time taking. In addition, a virtual notary solution should also be compatible with devices such as microphones and webcams to keep the process seamless. Henceforth, an incompatible primitive technology becomes a major challenge to utilize the online notary.
Fraud & Identity Theft
Digital notarization brings skepticism of identity theft or document fraud. There is a high risk associated with the digital method of taking virtual notaries. For remote notarization taking adequate measures becomes a troublesome task. The solution to this problem is to find a trusted solution that ensures multi-factor authentication. Furthermore, it should also provide an option of recording the complete process.
Accessibility:
As it is a remote notarization, it is essential that everyone must have its accessibility. For this, a customer should have access to technology, versions, device compatibility, and user-friendly interfaces. Furthermore, to leverage the benefits of virtual notaries, all mentioned factors should be convenient & flexible to be integrated with their device system. Apart from these, customers' remote locations should have access to all.
How a Customer can Overcome Above Listed Challenges
Undoubtedly, the solution to the above-described problems is picking the right solution from the service provider. The platform, which helps in connecting signers and licensed notaries, should be integrated with features
that functions on advanced technology,
easy to be integrated with devices or deployed at a remote location, and
robustly built to keep users away from fraudulent activities.
Henceforth while making a choice, it is imperative to consider the listed features. To make the decision easy for customers, according to their preferences and insights, it is recommended eNotary On Call is one of the great platforms.
Stand-out Features of eNotary On Call Platform that You Should Know
Cutting-Edge Technology:
It is built not only on advanced technology but also complies with government regulations in terms of audio-video conferencing. For every state's customer, it is a must to use a platform that adheres to the policy. Irrespective of the different regions, this trusted platform is built, ensuring all compliances are met and also according to each state's law.
Identification, Security & Storage:
The platform is featured to verify the identity of signers and licensed notaries. It is mandatory to confirm the identity, which will eliminate the risk of identity theft. The service providers have integrated the KBA and credential analysis for completing the sign-up process. This multi-step process makes virtual notarization much more secure compared to traditional notary services. Moreover, the platform is also highly secured as it utilizes encryption technology for storage. In this manner, notarized documents will be stored on secure cloud tamper proof.  
Convenient & Increased Access:
With the eNotary On Call platform, for all users, gathering the information becomes accessible. It is built keeping the accessibility for remotely located people in mind. The platform has integrated features that make it a compatible service provider. Both signers and notaries can utilize it irrespective of their OS platform devices and also location.
In a Nutshell
The introduction of digital transformation brings potential challenges. Henceforth, the transition from traditional & conventional to modern digitized remote notarization service becomes a little tricky for users. However, it can be overcome by using a well-developed and robustly built platform. Using eNotary On Call takes account of all challenges, such as security, identity theft, and accessibility making virtual notarization a hassle-free process.
Start using the platform for a quick process. In case of confusion, connect with the team of experts.