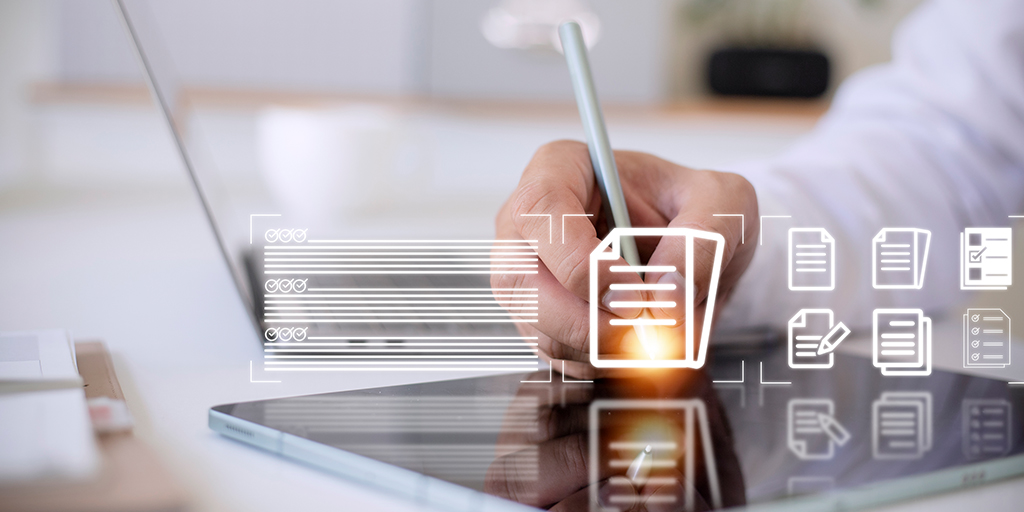 Individuals and organizations use the help of notaries to get their documents notarized. This process of getting legitimacy and authenticity to the documents made it a prominent step to go through in many fields before closing the deals. But the quality of notarization is always questionable because of its lethargic and exhausting process with no timely conclusion.
With time, the not-so-cherishable notarization service evolved into a Remote Online Notary service. It made the life of everyone simpler and eased the way transactions get closed across fields and states. It is called Remote Online Notarization [RON].
Even though notarization has evolved to its greatest version, some things have never changed! For example, time and again the responsibility of a Notary or a virtual notary is to be the witness for a signing and eliminate possible fraud.
But what a traditional notary couldn't offer and what Remote Online Notary service providers offer is – Convenience! The successful completion, availability, accessibility and affordability are bundled in the form of convenience that an online notary service can offer. eNotary On Call is the platform where you can get all these conveniences coupled with a class-apart remote notary service. 
Electronic Notarization Ensures Great Security
Along with the above benefits, you will also enjoy great security with a notary online service which is important. The law ensures maximum security measures for customers. The best electronic notarization platforms like eNotary On Call ensure secured services. 
On top of that, there is an essential law of "Journaling" the entire virtual notary service as part of RON law. Every online notary service provider should maintain Journal – to document their Remote Online Notary services. 
There are some points to know about journals in the context of virtual notary services, as given below:
Legal Framework
Virginia is the first state to authorize a virtual notary service. Since then, many states have signed bills and authorized RON services. One common thing in all the authorized bills that became laws is "record-keeping." 
This is to ensure that every Remote Online Notary service provider strives to offer a secure and safe RON experience to its customers. That record-keeping is done in the form of a "journal." It's not a norm; it's a law that must be abided by.
Requirements of Journals & Audio-Visual Platform For RON Services
As per the state RON laws, Remote Online Notary service providers might need to offer audio-visual reports along with a journal that specifies their online notary service activity. Different states have different requirements for traditional and remote notary services. They must be followed. 
In Texas, traditional notaries need to maintain records in physical form and remote notaries in e-form. But in Florida, only e-notaries shall maintain records and that too in e-form. 
Securing Journals And Recording
If "how to secure" is the question, then the law is laid out with answers. The journal must be password-protected and have multi-factor authentication. The journal data should be encrypted. Data should be immutable – should never be edited.
Setting Up And Storing Journals And Recordings
States also want a notary to upgrade to an online notary service provider by joining RON platforms. Those digital notarization platforms offer record-keeping and e-journal facilities. Notaries should assess the features they are provided before joining a platform vendor. 
For example, eNotary On Call is the best Remote Online Notarization platform that offers abundant features to every online US notary. From a great audio-visual platform and efficient record-keeping to an e-journal, you will have them all! So notaries should choose eNotary On Call as the platform.
Keep Tracking of Records When Registering With Multiple Remote Online Notarization Platforms
If a remote notary is signed up with multiple RON vendors, then that notary should track all the information and records from time to time. All the records of transactions with different vendors should be carefully organized and recorded in one place.  
Following Self RON Journal And Recording Solutions
Some states allow notaries to use their journals and record-keeping methods. Following them should be done by abiding by the law.
Journaling In Case of Temporary RON Authorization
Due to COVID or other reasons, some states have commissioned temporary notaries. Again, they shall be followers in accordance with the law. Notaries who are offering virtual notarization services are expected to maintain journals and record-keeping to ensure that every data is duly maintained for the customer's safety.
For Better RON Services, Choose eNotary On Call!
Are you a notary trying to become a Remote Online Notary and looking to enjoy the best features with the finest security measures? Then, eNotary On Call is the platform you need! Contact us now and get started!