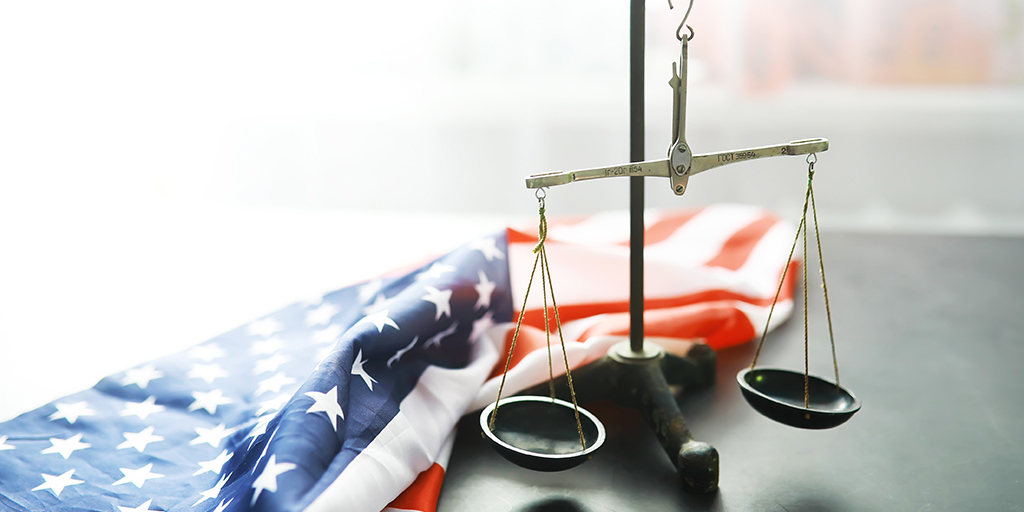 Independence Day, the celebration of freedom and liberty, is just around the corner. While we commemorate the historical event that shaped the United States, it's the perfect time to reflect on our freedoms and explore ways to declare independence from cumbersome paperwork.
Fortunately, there's a solution that revolutionizes notarization processes—eNotary On Call. It harnesses technology to offer a seamless Remote Online Notarization experience. No more stress of printing, scanning, and mailing documents; our platform lets you handle your notarial needs digitally, saving time and enhancing productivity. 
This Fourth of July, let's discover how eNotary On Call brings unparalleled convenience to remote notarization, empowering individuals to break free from the shackles of paperwork and enjoy pleasant notarization.
The Evolution of Remote Online Notarization
From ancient civilizations to the modern era, notaries have played a vital role in verifying the authenticity of documents. Traditional notarization processes often required physical presence, lengthy paperwork, and scheduling appointments. However, with advancements in technology, Remote Online Notarization has transformed this cumbersome process into a uncomplicated, stress-free and efficient experience. Through secure digital notarization platforms, individuals can connect with notaries remotely, eliminating the need for in-person interactions.
The evolution of remote notarization has been driven by several factors. Firstly, technological advancements have paved the way for secure document transmission and digital signatures, ensuring the authenticity and integrity of notarized documents.
Additionally, the COVID-19 pandemic has accelerated the adoption of online notarization as social distancing measures and lockdowns have made in-person transactions challenging. The ability to sign documents remotely has proven to be a lifesaver for countless individuals and businesses during these unprecedented times.
Furthermore, the legal recognition and acceptance of virtual notarization have expanded globally. Many jurisdictions have implemented legislation and regulations to support and regulate the practice, acknowledging its validity and efficiency.
As technology continues to advance and regulatory frameworks evolve, eNotarization will definitely play an even more influential role in the future, further enhancing accessibility and simplifying the notarization process.
Introducing eNotary On Call: A Remote Online Notary Platform
eNotary On Call, a leading Remote Online Notary platform, has transformed how we perform document notarization. It enables seamless and secure virtual notarization services. From user-friendly interfaces to robust security measures, eNotary On Call is designed to simplify the notarization process while ensuring the utmost protection for sensitive information. 
With eNotary On Call, you have access to a network of qualified notaries who are ready to assist you remotely. We prioritize convenience, security, and user-friendliness to ensure a smooth and hassle-free notarization experience.
The platform allows you to handle your notarial needs digitally, eliminating the need for physical paperwork and reducing your carbon footprint. With eNotary On Call, you can securely upload your documents, digitally sign them, and have them notarized remotely—all within a few simple steps. Join the digital revolution and experience the convenience of Remote Online Notarization with eNotary On Call.
Convenience at Your Fingertips
Virtual notarization services eliminate the need for physical presence, allowing individuals to get their documents notarized from anywhere, at any time.
With just a few clicks, you can schedule a Remote Online Notarization session that fits your busy schedule. 
Whether you're at home, in the office, or on the go, eNotary On Call provides the flexibility to get your documents notarized at your comfort. You can easily connect with a remote online notary, ensuring a smooth and hassle-free notarization process. 
The user-friendly interface, easy document upload process, and effortless booking of Remote Online Notary sessions are the ultimate conveniences of RON. 
Whether you're a busy professional, a frequent traveler, or someone with mobility limitations, remote notarization provides a liberating solution.
Schedule your first Remote Online Notarization session with eNotary On Call today!
Uncompromised Security
Security is a very important element when it comes to notarization, especially in a virtual environment.
With advanced encryption, secure video conferencing, and tamper-proof digital signatures, we prioritize the confidentiality and integrity of your sensitive information.
As a trusted remote online notary service provider, we adhere to strict compliance standards to give you peace of mind and make you feel protected throughout the Remote Online Notarization process. 
Discover secure and efficient Remote Online Notarization services today!
Enhancing Efficiency
RON isn't just about convenience and security; it also significantly improves efficiency.
The platform automates various notarial processes, reducing the time and effort required for document notarization.
You can benefit from pre-filled forms, electronic document storage, and digital records management.
These features make document retrieval and future notarizations a breeze.
By eliminating paperwork and streamlining workflows, our remote online notary platform gives the green light for individuals and businesses to operate more professionally.
Celebrating Freedom with eNotary On Call
Independence Day is a time to celebrate freedom, and eNotary On Call embodies the spirit of independence from paperwork. With our cheapest Remote Online Notary platform, you can take a leap forward in your notarial processes, liberating yourself from the constraints of traditional paperwork. 
Here's how to do an online notarization in a few simple steps:
Verify Identity: Begin the online notarization process by securely verifying your identity. 
Upload ID Documents: Safely upload your identification documents. Our advanced encryption technology guarantees the confidentiality and integrity of your sensitive information.
Connect with a Notary: Connect with a qualified and experienced notary for an audio-video notarization session. Our extensive network of notaries ensures that you can find a suitable professional for your specific notarization needs.
Get Notarized: With your identification documents verified and the notary available, proceed to get your documents notarized. Through video conferencing, the notary will guide you through the process, verify your identity, and witness the signing of the relevant documents.
Now you can easily download your signed documents.
Experience Hassle-Free Notarization this Independence Day
As we prepare to celebrate Independence Day, declare independence from paperwork. eNotary On Call is the cheapest Remote Online Notary service provider, offering unparalleled convenience, security, efficiency, and an incredibly affordable online notary cost. 
You can experience the benefits of Remote Online Notarization by simplifying document authentication processes, streamlining the notarization process, and saving valuable time. If you are seeking a hassle-free notarization experience, eNotary On Call is your trusted partner.
Celebrate this Fourth of July by liberating yourself from the burdens of paperwork.
Start your journey towards paperless notarization now!