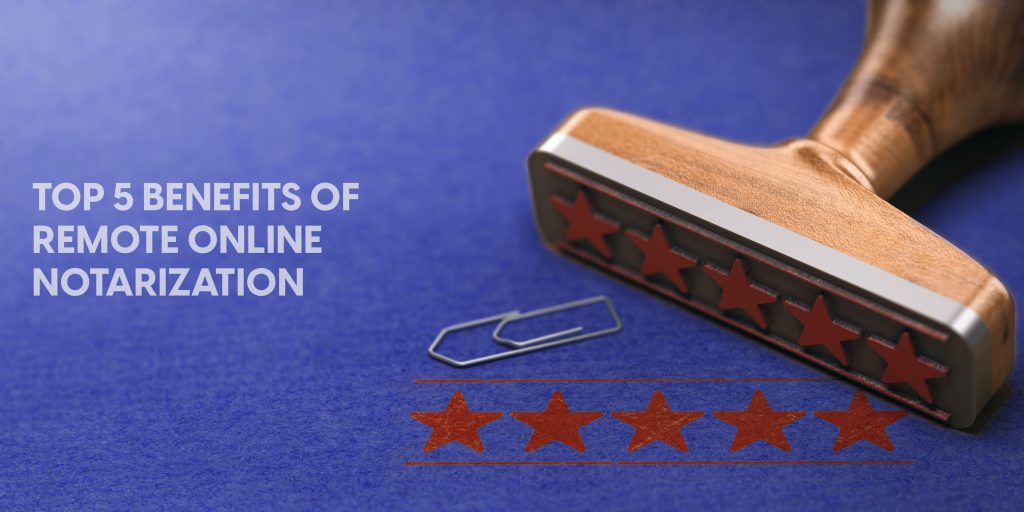 Documents can be notarized online via remote notarization or virtual notary service. Signers can notarize their documents from the comfort of their homes using a RON platform. Due to the numerous advantages of services for remote online notarization, the majority of signers use RON services to notarize or validate their documents. Public Commissioned Notaries also benefit from Remote Online Notarization to a similar level because it boosts their income by enabling them to notarize more papers online.

There are many advantages to online notarization; we have illustrated below five of the most important ones for signers and public notaries. Let's examine each of them in more depth.

Convenience to the Signers:
Because state-licensed Public Notaries have joined the eNotary On Call platform, Virtual Notary eliminates the struggle to obtain a Public Commissioned Notary. These Notaries notarize signers' documents online. With the Public Notary, signers can quickly set up an appointment for online notarial services. As with traditional in-person notarial services, signers no longer need to gather mountains of paperwork and make numerous trips to Notaries.

With Online Notary Services, signers can schedule an online session at their convenience. RON powers a digital process that is adaptable and quick, whether it be for purchasing a home or signing legal documents.


Safety & Security:
Due to the fact that online notarization is completed in a fully protected audio-visual session, remote online notarization is safe and secure. Additionally, it keeps the identities of signers and their information confidential. The documents that are notarized using RON platforms like eNotary On Call are still tamper-proof to avoid cyber fraud.

Knowledge-based authentication (KBA) is implemented for Signers by eNotary On Call. KBA usually involves a background check that entails questions about the Signer's past. KBA supports confirming the identity of the signer.

Saves Money & is Affordable:
RON saves money since it eliminates the need for Signers to plan appointments during their working hours and make several trips to Notary offices. The most economical virtual notary platform, eNotary On Call, enables signers to notarize their documents for a very low cost.


Simple & Easy Notarization Process:
Paper-based notarization using conventional notarial services is more like paperwork done by a Notary appointed by the signer. Additionally, traditional notarization calls for signers to go through several notarial procedures, such as designating a public notary appointed by their state. Moreover, signers must bring all necessary documentation to the notary's office for notarization.

It takes a lot of time and effort to accomplish these procedures for notarization. By using a remote online notary, all these procedures can be avoided. This allows you to quickly and easily notarize your documents from anywhere at any time using a few easy steps. Visit eNotary On Call remote online notarization platform for quick Notarization services.

Easily accessible on all Operating Platforms:
On any platform, including iOS and Android phones, as well as desktops, signers can notarize their documents. Signers can easily utilize online notarization solutions like eNotary On Call for their notarization on all devices. Signers can submit a request for notarization at any time, and the Online Notary will start notarizing the papers as soon as the request is acknowledged.

To Sum Up:
With the help of the online notarization platform eNotary On Call, which is among the most trusted remote online notary service providers, signers can notarize their papers from anywhere in the world. But, the public notary must be present in the state where the notarization will take place. For businesses like Fintech and mortgage lending companies, among others, eNotary On Call has tailored solutions. The majority of clients and Public Notaries in the US currently use RON because of its efficient and speedy services. For a seamless Notarizing experience, sign up at eNotary On Call and start Notarizing your documents right away.