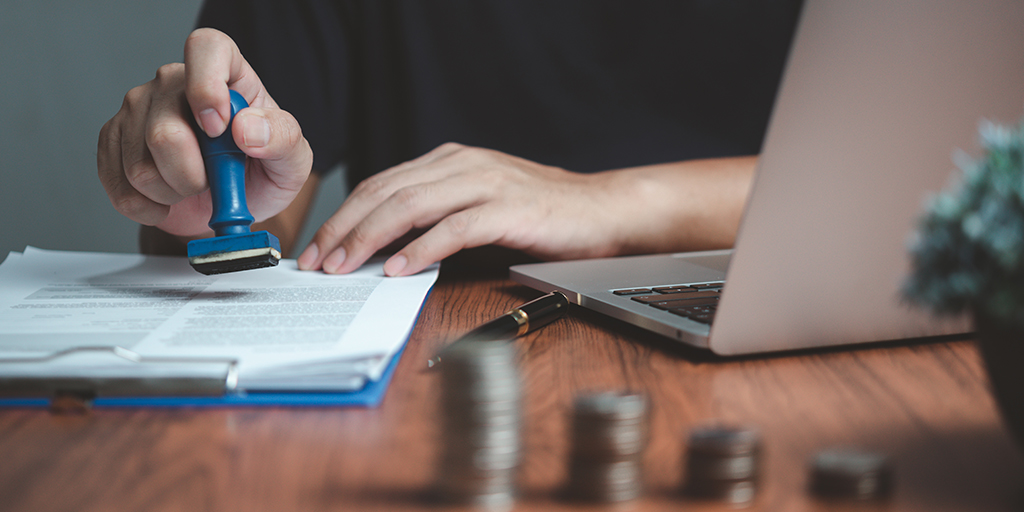 Are you searching for budget-friendly notarization services that won't break the bank? Finding cost-effective solutions is essential for businesses and individuals. When it comes to notarization, opting for the cheapest online notary service providers will save you time, money, and hassle.
Say goodbye to hefty fees and hello to convenient, affordable solutions that help you in notarizing documents from anywhere, at any time in just a few clicks and with easy steps. Get ready to save as we discover budget-friendly online notarization services and introduce you to the top player in the game.
So, if you're ready to explore Remote Online Notarization and find the perfect and affordable virtual notary service provider for your needs, keep reading to make your wallet happy!
Understanding Remote Online Notarization
Remote Online Notarization (RON) has revolutionized the notarization process by allowing individuals to remotely authenticate their documents via encrypted audio-video technology. This convenient and secure method enables you to complete notarization tasks from the comfort of your own location, eliminating the need for in-person visits.
If you are looking for the top 10 online notary service providers, eNotary On Call is a trusted leader delivering convenience, advanced security, affordable prices and exceptional customer service.
The Quest for Budget-Friendly Solutions
As businesses strive to optimize their expenses, finding budget-friendly notarization services becomes essential. Thankfully, numerous virtual notary service providers offer cost-effective options that cater to various needs. Among them, eNotary On Call stands out as a reliable and affordable solution for online notarization.
eNotary On Call understands the importance of safe and economical notarization. Our team of qualified remote online notaries is available 24/7, ensuring efficient and reliable service at reasonable rates. The trusted platform prioritizes easy processes, customer satisfaction, convenience, and security.
You can schedule an appointment with a live notary anytime to embrace budget-friendly virtual notarization and unlock convenience and savings!
Choose eNotary On Call for Budget-Friendly Online Notarization
eNotary On Call offers an array of benefits that make it the perfect choice for budget-conscious individuals and businesses:
1. Affordable Pricing Options:
We understand the importance of providing affordable notarization services so everyone can perform document notarization without financial constraints. The pricing options are designed to fit various budgets, ensuring that you can access professional notarization services at a fraction of the cost compared to traditional in-person options. Thus, you can save your hard-earned money while still receiving exceptional service.
2. Convenience at Your Fingertips:
With Remote Online Notarization services, notarizing your documents is as simple as a few clicks. The user-friendly platform allows you to upload your documents securely, connect with a remote online notary at your convenience, and complete the process from the comfort of your home or office. Check out step-by-step guide on how to do online notarization to securely authenticate your documents in only 10-15 minutes.
3. Expert Remote Online Notaries:
At eNotary On Call, the team of remote online notaries is highly skilled and experienced in handling a wide range of document types. They have expert training to ensure that every notarization is executed with precision and accuracy. Rest assured that your documents are in the hands of knowledgeable professionals who prioritize attention to detail and adhere to strict legal requirements.
4. Stringent Security Measures:
The utilization of advanced encryption technology and stringent security measures helps to protect the integrity and confidentiality of your documents. Your information is always safe with us as we use the best encryption for high security.
5. Flexibility for Various Document Types:
Whether you need notarization for business contracts, legal documents, real estate transactions, or personal paperwork, our virtual notarization platform supports a wide range of document types. It accommodates various industries, making it a one-stop solution for all your notarization needs.
Experience the ease and affordability of Remote Online Notarization today!
Is online notarization legally recognized?
Yes, Remote Online Notarization is legally recognized in many states, providing a valid and secure alternative to traditional notarization methods.
How does Remote Online Notarization work?
Remote Online Notarization involves using audio and video technology to connect with a commissioned notary, who verifies your identity and witnesses the signing of documents.
Are online notarized documents secure?
Absolutely! Reputable Remote Online Notary service providers, like eNotary On Call, employ advanced security measures to protect the integrity and confidentiality of your documents.
Can I use online notarization for any type of document?
Online notarization may not work for all documents due to specific requirements and limitations. It is best to check with your service provider or consult legal professionals for guidance.
Conclusion
When searching for the cheapest online service providers for Remote Online Notarization, eNotary On Call is a clear frontrunner. You can confidently authenticate your crucial documents without overspending. Our pricing plans cater to customers with varying financial backgrounds.
Enjoy the convenience of Remote Online Notarization and let eNotary On Call be your trusted partner in fulfilling your notarization needs.
Start the seamless journey of hassle-free notarization that effortlessly aligns with your budget!