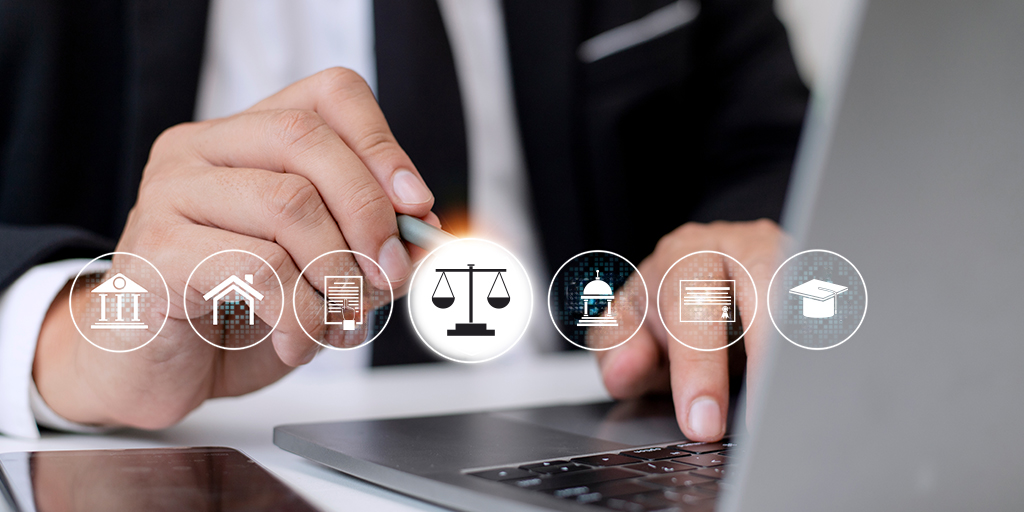 In today's fast-paced world, the traditional process of notarizing documents can be time-consuming and inconvenient. Fortunately, online notary services have emerged as a convenient and efficient alternative. 
With Remote Online Notarization, you can easily get your documents notarized by securely connecting with a qualified notary public online. You can skip the hassle of waiting in line at a physical location by scheduling an appointment with a virtual notary service. 
In this blog post, we will provide you with a comprehensive guide on how to do an online notarization. This will include the benefits, the step-by-step process, and some tips to ensure a smooth and successful digital notarization.
Benefits of Online Notarization
Virtual notarization offers multitudinous benefits, making it an innovative and appealing solution for individuals and businesses. Here are some of the key advantages of online notarization:
Ease of access: Online notarization allows you to get your important documents notarized from anywhere at any time. Virtual presence is required via a secure video call. This eliminates the need to travel to a notary's office, thereby saving time and effort.
Versatility: Virtual notarization provides flexibility in terms of document types that can be notarized. It can be used for a wide range of documents, including legal, financial, and real estate documents, among others.
Reliability & Robustness: The remote notary platform uses advanced security measures to ensure the integrity and authenticity of the notarized documents. This includes encryption technology, authentication protocols, and audit trails to protect against fraud and unauthorized access.
Efficiency: The Remote Online Notary platform streamlines the notarization process. It minimizes the time, trouble and energy required to get the documents notarized. This is especially beneficial for time-sensitive documents that need notarization quickly.
Now that you're familiar with the benefits of online document notarization, let's take a closer look at how to do online notarization.
Step-by-Step Process for Remote Online Notarization
Learn how to do an online notarization with this comprehensive guide. From understanding the basics of online notarization to finding the right service provider, we cover all the steps you need to take to complete your notarial act securely and accurately.
Step 1: Choose an Online Notarization Platform
It is imperative to choose reputable and reliable Remote Online Notary service providers that meet your specific needs. Look for platforms that are compliant with applicable laws and regulations, offer secure and encrypted transactions, and provide a user-friendly interface. You can choose and trust eNotary On Call, which offers secure and encrypted transactions and successful notarization.
Step 2: Create an Account for Remote Notarization
Now you will need to create an account on a remote notary platform by providing your personal information. It may include additional ID verification, such as a driver's license, state ID card, or other official government-issued IDs.
Step 3: Upload Your Document
Upload the document that needs to be notarized onto the platform. The document should be in a format supported by the platform, such as PDF, etc…
Step 4: Verify Your Identity
Verifying identity is required to ensure the notarized documents' authenticity. This typically involves answering a series of questions or providing identification information. Some online notarization platforms may also use video or audio verification methods to confirm your identity.
Step 5: Connect with a Notary
After identity verification, you will be connected with a certified notary public who is authorized to perform online document notarizations. The notary will review your document, verify the information, and ask you to electronically sign the document.
Step 6: Get Your Documents Notarized
Documents are notarized electronically after they are reviewed and signed. You can download the remotely signed document instantly when it is notarized through eNotary On Call. Get started today with our easy-to-follow instructions.
Important Tips To Ensure A Successful Remote Notarization
Choose a reputable online notarization platform: It's crucial to select a reliable and trustworthy digital notarization platform like eNotary On Call that complies with all applicable laws and regulations. Look for platforms with a solid track record and positive customer reviews.
Verify the requirements for virtual notarization in your jurisdiction: Notary laws and regulations vary by jurisdiction, so it is worthwhile to familiarize yourself with the specific requirements for remote notarization in your area. 
Prepare your document in advance: Double-check all the information. Having a well-prepared document will ensure a smooth online notarization experience.
Have valid identification ready: The Remote Online Notary platform requires identity verification. During remote signing, provide valid identification. Your identification should be current and match your registration information.
Check your internet connection and equipment: Ensure that you have a reliable internet connection as well as a device with a high-quality camera, microphone, and speakers. To avoid technical issues during remote notarization, test your equipment beforehand.
Follow the notary's instructions carefully: During the remote notarization process, carefully follow the notary's instructions. This may include specific steps for signing, initialing, or providing additional information. 
Review the notarized document before finalizing: After the notary has affixed their seal and signature to the document, review the notarized document carefully to ensure that all information is accurate and complete.
Final Words!
Always choose a reputable Remote Online Notarization platform, verify the requirements in your jurisdiction, prepare your documents in advance, have valid identification ready, follow the notary's instructions carefully and get your documents notarized. 
Ready to experience the luxury of online notary services? Choose eNotary On Call for a seamless and secure online document notarization process. Get your documents notarized remotely, at any time, with just a few clicks. 
Click here to start your peaceful online document notarization!