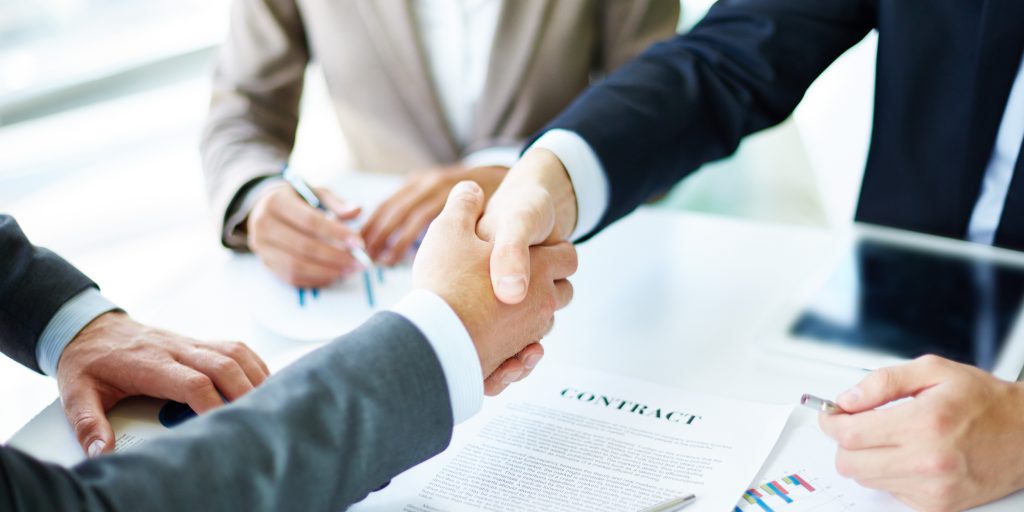 It is imperative to grasp the differences between the two before we can consider how fintech enterprises can help banks. The term "financial technology," or "FinTech," is used to refer to technology that aims to enhance the provision of financial services. By leveraging specialized software and web applications, it aids businesses, banks, business owners, virtual notary services, and consumers in better managing their monetary operations.
A bank, on the other hand, is a type of financial institution that has been granted permission to accept deposits, issue loans, and offer financial services to individuals, businesses, investors, online notary service providers, etc. Retail banks, investment banks, and other types of banks are examples. Governments and central banks control banks in the majority of nations.
FinTech firms are both a potential opportunity and a rival for large banks. Due to the fact that fintech businesses make lending simpler online and offer hassle-free retail services, they threaten large banks by stealing their potential clients. for eg.  On the plus side, big banks can make better decisions to boost efficiency and provide better customer service by incorporating services provided by FinTech companies. For instance, most of the remote online notarization service providers incorporate FinTech companies for facilitating a financial transaction which helps them for a seamless and convenient customer experience.
How banks may benefit from working with fintech firms
As part of the expanding market, FinTech companies actively seek to dominate many of the services provided by large banks, for eg. financial transactions provided by big banks for electronic notarization. Even if the majority of FinTech businesses are startups with minimal funding, they can be a helpful complement to large banks. This is because they will provide the most suitable options for their consumers. FinTech businesses can offer Big Banks the following business process solutions for their benefit:
Serving Innovative Products:
Big banks can gain from product and service innovation because, when they can identify who their primary clients are, they can easily provide them with the appropriate offerings. FinTech businesses often develop novel products because their service offerings meet a market need that conventional banks were unable to satisfy.
Cashless transactions(like in the case of virtual notary) enable customers to enjoy easy and quick service by utilizing peer-to-peer lending, borrowing, and transactions that link people who want to send or receive money. Big banks may become more effective if FinTech offers them application-based services.
When these products become popular among banks, they may present chances for large banks to develop their own goods and services in a way that benefits customers.
Bring new service schemes:
FinTech businesses also create specialized solutions for clients across all income brackets. For instance, consumers in the low- and middle-income brackets can benefit from the buy-now, pay-later option. These kinds of programs can attract customers' attention and consequently grow a Bank's customer base. Additionally, this kind of innovation can be appealing to businesses operating payroll accounts in major banks as well as to their biggest clients.
By improving business process efficiency:
The majority of FinTech businesses have the technology necessary to effectively streamline financial processes or transactions so that services can be provided more quickly and effectively, for eg. digitizing electronic notarization for financial transactions. This can aid large banks in streamlining their operations for improved customer-focused services.
For instance, deploying numerous layers of data security and banking security technologies, instant bill payment through custom apps, and remote online notarization are all options that can enhance the experience for large bank customers.
Approaches for Large Banks and FinTech to Work Together:
It depends on the kinds of services that Big Banks demand and the unique needs of their customers. Large banks may select the services or technology from a FinTech company that they want to purchase for that purpose, for eg. most online notary services deploy payment technologies provided by a FinTech company for a smoother transaction. They must collaborate with them to deliver a joint offering if they want to run a more efficient and productive organization. Even now, the majority of Big Banks choose to incorporate a FinTech solution inside a branded offering.
Big banks frequently have the necessary skill sets and even entire teams devoted to backend technology for IT-based solutions. These teams may choose to develop specific solutions themselves(such as providing online payment services to remote online notary service providers). In many other situations, they are unable to do so due to a lack of time caused by the overwhelming amount of banking solutions being provided to the major banks. In essence, large banks can outsource to FinTech firms focused on a specific solution.
Banks can benefit from the capabilities that fintech companies offer for easy consumer interactions. Additionally, it can give banks access to services they urgently need. For instance, a bank might choose to create its own mobile application while integrating a FinTech solution that scans checks for remote deposits.
In addition, banks can gain from the cutting-edge innovation offered by FinTech firms. FinTech firms offer a wide range of innovative solutions that open doors for banks trying to expand their customer base.
Digitally Transform for Improved customer experience
By collaborating with FinTech organizations for their B2B and B2C businesses, banks will be able to develop their plans for better growth and a better customer experience in 2022. Customers have become more dependent on online offerings since the pandemic, so offering the majority of services online can assist with building a strong clientele. The majority of Fintech companies provide large banks' online notary services to streamline and speed up legal processes by digitizing them. Also, Big banks can collaborate with eNotary On Call, which offers seamless Notarization services via the internet, to digitize legal contracts and documentation.