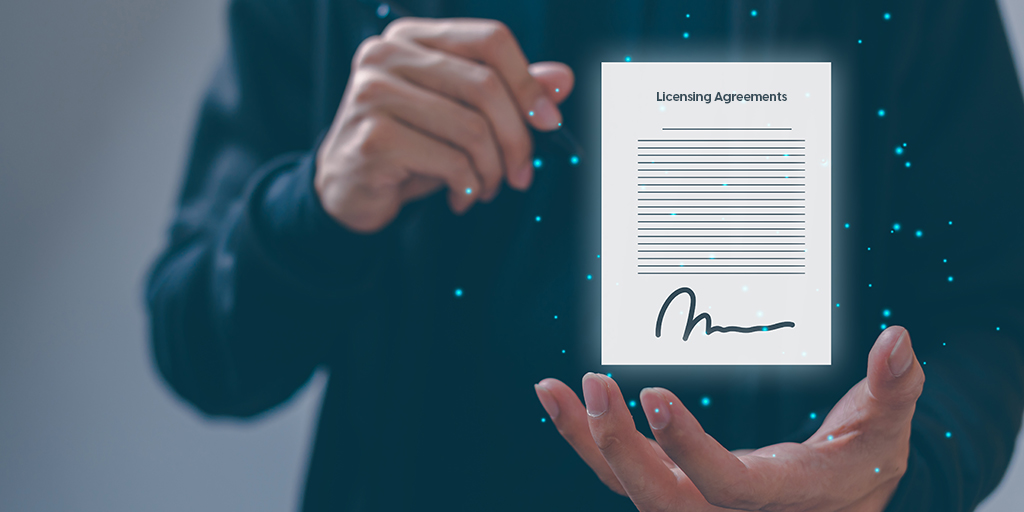 Licensing agreement plays a crucial role in legal, banking, entertainment, housing, and many more sectors. Such agreements involve a formal and well-written contract for the licensor and licensee. A respective document is drafted in a manner to bring both parties on the same term. It is unquestionably a time taking process and this gets taxing when parties have to be present at the same time and place for the signature. To make it possible, many hours go into scheduling office visits, officials' presence and document verification.
Therefore, making a smart decision to opt for alternative options expedites the process. Utilizing Remote Online Notarization in the states during licensing agreements will offer a seamless experience to both parties. The licensor and licensee can take advantage of the digital approach that works on video conferencing technology. This will allow both parties to be present simultaneously and have a record of action. Clearly, it is a primary aspect of availing the online notarization in Florida. 
Further, the blog will mention how navigating licensing agreements using RON seems to be a best practice to follow.
Remote Online Notarization Role in Navigating Licensing Agreement
Instant Generation of Documents
At times, there come circumstances of producing more or other essential documents during licensing agreement procedure. To not delay or add more hours or days in signing the contract, RON facilitates the process. And there are robustly built platforms, such as eNotary On Call, the trusted notarization service provider, that offer this convenience. It allows adding important papers at the time of obtaining a quick digital signature. Utilizing this feature in favor of licensing agreement procedure speeds up and benefits both licensor and licensee.
Real-Time Identity Verification
Producing a notarized document at the time of signing the agreement is important. And, to obtain a notary signed paper, it demands identity verification. In-person verification involves distant commutes, consumption of hours and unending queues at notary offices. By any means such obstacles are overcome by one party, it is not necessary for the counterpart to be able to do the same. Therefore, by availing of services by remote notary service providers, producing the signed documents becomes easy. Identity verification using audio-video conferencing technology would be done in real-time to notarize the document. Consequently, the papers can be attached while generating licensing agreements. 
Digital Signing to Speed up the Process
There is no doubt that licensing agreements are a time taking and taxing process. Therefore, the Remote Online Notarization platform brings a little relief when it comes to quick signatures on requisite documents. Obtaining a notarized document in time will allow both licensor and licensee to close contracts. As a result, they can further move ahead with the other formalities to complete. Or to make a profit from their respective work.
In Conclusion
The above-mentioned aspects of RON make a virtual notary solution the best and most successful practice to ease the licensing agreement procedure. A smooth and seamless navigation is always preferred by users to get their work which involves legal actions. Therefore, to build a long-term professional relationship in the industry, it is important to follow a trusted and legalized course of action. Henceforth choosing a Remote Online Notarization solution provider for the signature would be a wise decision. 
eNotary On Call is a reliable platform developed by a team expert with comprehension in both legal and IT sectors. Thus, for Sign Up support to get your document notarized, connect with professionals.