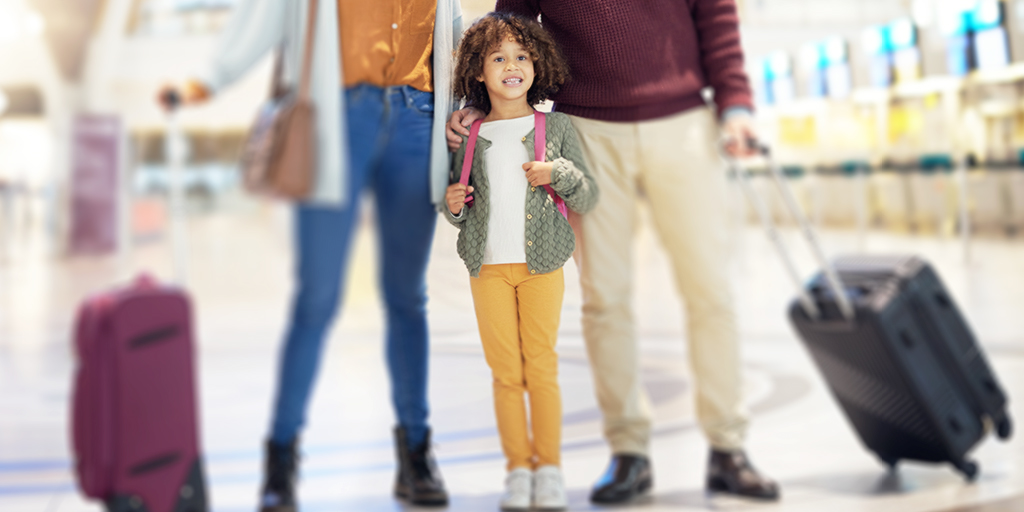 The season of travel is here. And, if you have planned a trip, you must be prepared with the necessary things to keep it smooth. Furthermore, travelers should be ready with important documents to avoid problems with officials. The task of documentation becomes crucial when a child has to fly alone or with a guardian. Henceforth, when child travel is involved, make sure to get the child travel consent form notarized and ready.
Though, for this, it is important that the child's parent or legal guardian knows all 'When, Where, Why, What, Who and How' questions related to the travel consent form. Hence, here is a brief to take a quick read and be prepared with a notarized child travel form.
When is the Letter Required?
If a child is less than 16 years of age and taking a flight alone, the consent form, which is digitally signed by the public notary, is a must. Also, the notarized consent letter is also requested by officials when a child is flying with somebody who is not their parent.
This brings another imperative aspect which is why it is important.
Why the Child Travel Form is Important
Here is the summary.
There are many countries around the world (including the USA) that have strict guidelines for document requirements when children are traveling. The reason behind it is the elimination of criminal acts that include kidnapping, child abduction, or forceful child custody. Therefore, the notarization of the consent letter becomes important.
Parent taking a journey with their kid(s) do not need the travel form notarized by the public notary. But, if a child is taking a trip with a guardian or chaperon, the notarized travel consent document becomes a must to carry.
How it can be done?
This query must have bothered parents if asked earlier, but with the legalization of Remote Online Notarization, it is now a go-to service to utilize. There are trusted Remote Online Notary service providers such as eNotary On Call, which makes the document notarization process hassle-free.  
The virtual notary requires a platform where a user can sign-in using the credentials. To secure the process, signers must bypass Knowledge-Based Authentication methods. It is further followed by document upload and identity verification using audio-video conferencing. The public notary signs the important paper, making it authenticated. The notarization process takes place in real-time, also eliminating the need for in-presence verification that consumes hours and travel.
Seemingly, the process gets completed in a while, and parents have the option to generate a notarized travel consent form from anywhere and anytime.
It unquestionably makes travel for a child easy. That in turn offers ease to parents sending off their kid(s) alone or with their legal guardian.
Who can help?
eNotary On Call understands the requirements for travel consent form notarization and provides seamless and best-in-class service. It is a platform robustly built and developed using advanced technology to give signers and public notaries an excellent Remote Online Notarization experience. 
Connect with professionals to get guidance for the eNotary On Call platform for having a travel consent form quickly notarized for your child's upcoming travel plan.