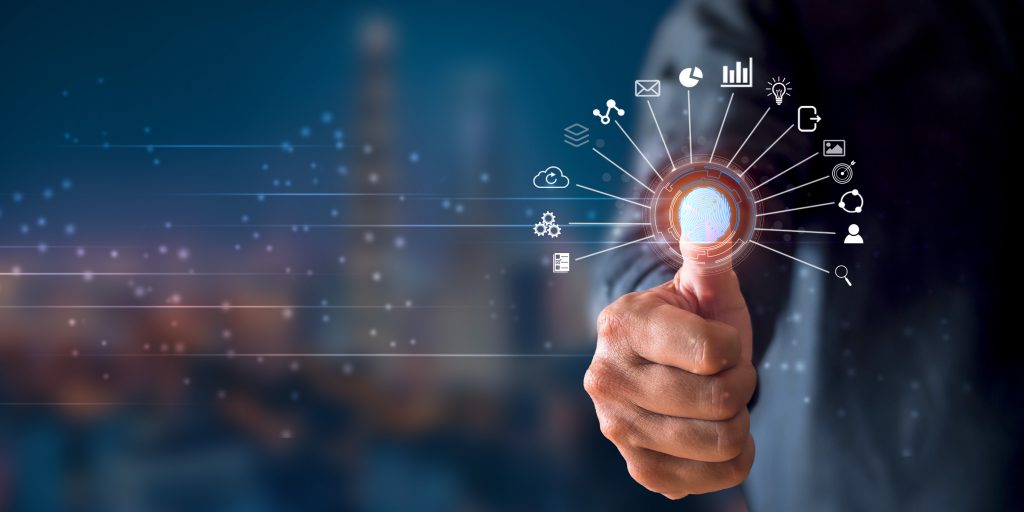 The Notarization process involves the completion of all legal formalities for a document, as well as certifying it. Each of us is aware of how exhausting a notary's office is. In no case, will your work be completed immediately by a notary. The value of a notary's work and its importance is such that people often have to wait long hours to get their deeds, documents and contracts notarized.
There's no need to hunt for a "notary near me" anymore. This is where the advent of technology has paved the way for Remote Online Notarization (RON). As electronic Notarization became more popular and widely accepted in many corporate transactions and government operations, more states began accepting the concept of online notary services.
Concept of Remote Online Notarization
Online Notarization is more secure, reliable and safe than traditional in-person Notarization.
You need not wait for hours in lengthy and exhausting queues to get your documents notarized. The concept of a virtual notary where you can complete Notarization successfully online without physically visiting any notary is pathbreaking.
eNotary On Call is the most convenient online notary platform for quickly notarizing documents without wasting any time.
Here are 6 Benefits You Will Enjoy Through Online Notarization
Highly Convenient & Flexible
Unlike physical notaries, remote online notary service providers offer you a great deal of convenience and flexibility. You can stay at your place and through your laptop or desktop with a camera, you can complete the entire electronic notarization process in a jiffy! Whenever you want to have an online Notarization, you can access the best remote Notarization platform.
Effortless Error Detection
The tougher the paper, the harder it is to complete error-free work. Electronic Notarization is a completely paperless process. In the entire virtual notary process, any errors will be clearly marked or highlighted, making it difficult to move forward. This helps you identify errors and complete the Notarization at the earliest possible time.
eNotary On Call offers the highest quality online notary services, making it the leading Remote Online Notarization platform.
Total Fraud Protection and Security
Traditional notary services take a lot of time to check and evaluate documents' authenticity. But all remote online notary service providers are equipped with identity credential analysis. Through its authentication process, an identity credential analysis ensures that submitted documents are free from fraud and vulnerabilities.
This helps virtual notaries avoid fraud and provides them with top-level security. In addition, the security of a remote online notary makes it difficult for other malevolent forces to tamper with the documents. So, don't worry! All your documents are safe and sacred.
Remote Online Notary is Always A Feasible Option
Electronic Notarization completely eliminates the need for paper. This low demand for paper reduces deforestation and paper production. Remote Notarization is the most sustainable method of notarizing documents. As a result, it is a better process than any document notary near you.
Quick Processing, Always
Electronic notarization cuts down the processing time and waiting time to almost zero. This makes virtual Notarization better than any document notary near me. The same is true for you! Because virtual notary services don't demand you wait for long hours, they don't subject you to the fear of missing out on the process if you are trying to rest when you are exhausted. 
Adapts to business Requirements
Remote online notary providers like eNotary On Call allow commercial account holders to make regular use simple with features such as:
Organizing sessions for their customers,
Multiple User Accounts,
Accessing Notarized Documents,
Payment options include single-use or monthly billing,
Options for Bulk Pricing and
All normal account features are included.
The processing time is so quick that every notary around you will be empty because everyone is now choosing remote online services!
eNotary On Call is the premier remote online notary service provider you can choose for your documents. It processes all notarized documents easily, conveniently and securely!
Choose eNotary On Call Remote Online Notarization Services
So you won't have to search for a notary near me anymore. In any place, for example, even in Florida, Remote Online Notarization services are the only better option for Notarization. 
You can be anywhere, anyplace, at any time and high-quality online notary services are offered at affordable prices with one of the best remote online notary service providers, eNotary On Call. The entire notarization process is completed swiftly without any wastage of time, resources, or exhaustingly long queues to wait in.
Choose the experienced remote online notary provider that is eNotary On Call! Due to its years of outstanding services, it is one of the leading online notary service providers.
eNotary On Call is what your documents deserve!