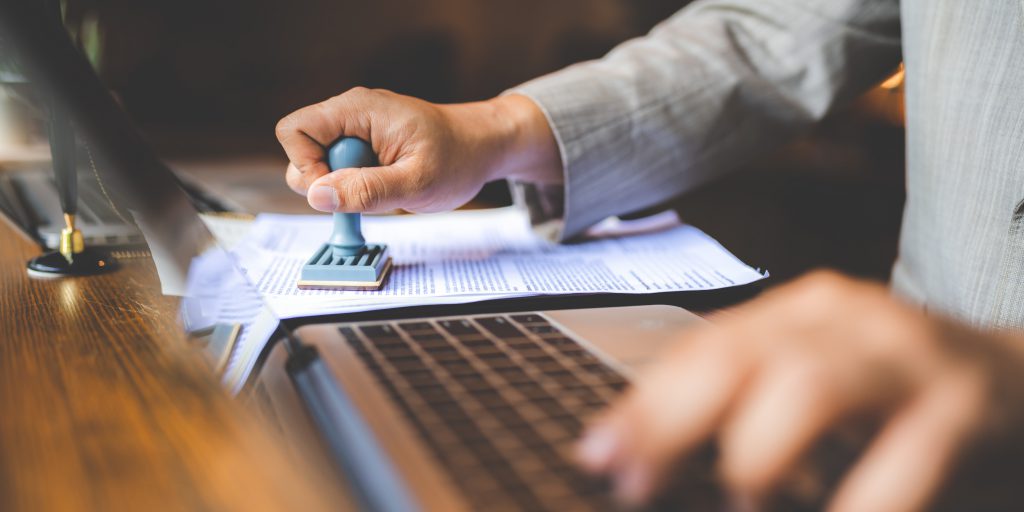 Like many fields, the internet revolution and digitization have changed notarization for the best. Online notaries have streamlined every sector of business. Document notarization has become customary for many transactions across a range of industries.
Remote online notary service providers are not only making document notarization simpler but also adding security to it. Online notarization offers businesses a cost-effective and labor-saving digital experience for clients.
There is no longer a need to follow notaries or search for a "document notary near me." In just a few steps, you can notarize your documents from anywhere at any time using the best online remote notary service. Signing and notarizing documents becomes facile, affordable and smooth with RON.
Let us see how to choose the best remote notarization platform for your company.
Why is Remote Online Notarization (RON) Necessary for Business?
Remote Online Notarization is contributing to a greater seismic shift, aiding in the development of the business. It saves time and resources, including efforts to complete the notarization.
Notarizing documents is highly critical to closing deals in finance, real estate, money lending and legal-related aspects, fields and sectors. So electronic notarization fuels all those sectors and fields that depend on notarization.
Customers are now able to enjoy an exemplary digital experience with the best and cheapest online notary service. They need not wait in the long, endless queues anymore. RON saves time and money and brings comfort to customers. As the paradigm of online notarization shifts, many notaries are transitioning into remote online notary service providers.
But as online notary services are on the boom, many platforms have come out to bring remote online notary service providers to the customers. So, get your documents signed online with the best online notary service.
Look For These Features Before Selecting Remote Online Notary Platforms:
The first question that pops up before using anything is "how does it work"? User experience is the first criterion to decide whether a platform is better than the others. And to have a glimpse of how a platform works one can always choose for a trail run as it's always helpful from a decision-making standpoint.

Available architecture including technical capabilities of the platform is also a key area to look at before selecting. It will be useful to understand the technicalities and viability, including the connectivity needs and device requirements.

Each state has its own set of rules to abide by and work. The concerned RON platform should be proactively aware of all the states and their rules and shall work accordingly. The state-by-state rules and work ethic awareness are very important qualities.

The remote online notary platforms should be accessible whenever a customer requests it.
Select the RON that employs foolproof verification steps to minimize the risk of human error in the ID verification of the parties.
Having built-in e-signatures technology will be a silver lining to the electronic notarization service.
All these qualities are prime deciders in the selection of a RON platform.
What is a RON Platform?
It is a platform that propels notaries to connect with customers through the internet and aids in completing notarization by providing audio-visual technology.
The platform that offers customers a seamless digital notarizing experience is eNotary On Call, the market leader. Furthermore, at eNotary On Call, a lot of notaries provide remote online notary services, resulting in fantastic notarial opportunities. Its service is approved in every state.
eNotary On Call is one of the top remote online notary service providers with the most versatile pricing models, making it the cheapest online notary platform for document notarization.
eNotary On Call is your Reliable Business Partner!
eNotary On Call offers all of them and even more in the best way possible. It stands out as the best online notary service for legal, government, finance and real estate transactions and offers competitive pricing for Remote Online Notarizations.
So choose eNotary On Call as your RON platform and receive high-quality online notarization services today!