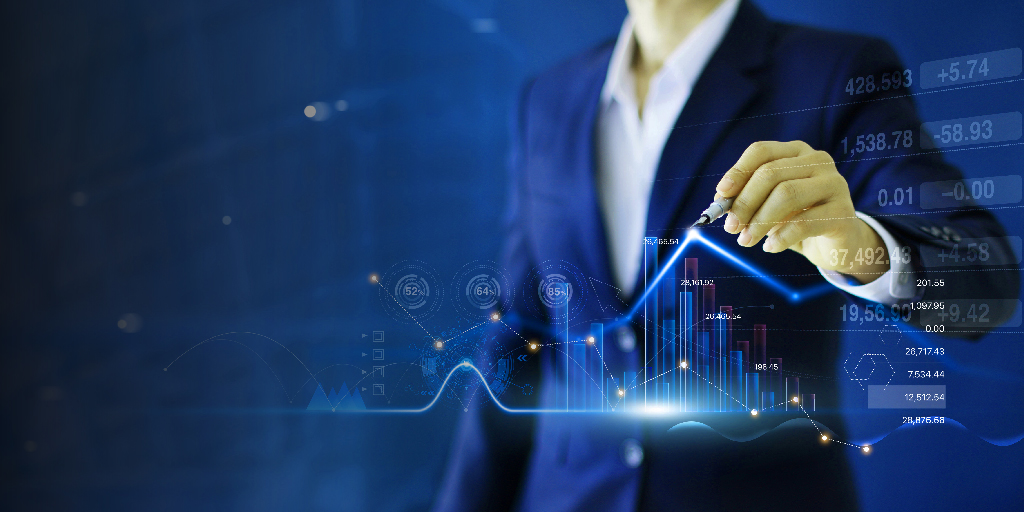 There has been a constant change in consumerism and in-service receivers' behavior for a while now. Every field, every industry is going through a change and the users of that particular industry are responding to it likewise. The banking industry is no stranger to changes; even though, for a long time, it adhered to more traditional ways of doing things.
There is a visible drift in the way users respond to their banking needs. Accordingly, even the banking sector is gearing up for major change in its work. Remote Online Notarization is one drastic shift that will transform the way the banking sector operates. And that too, for the advancement of the larger public. 
What Is Remote Online Notarization (RON)?
Notarization is a process of authorizing and authenticating documents, promises or deeds to make them official. A notary near you is physically used to perform the process of notarization now that process is no longer physical. Remote Online Notarization is the process where at the comfort of your home or place, you can get your documents notarized through a dedicated RON platform. 
RON involves remote identity verification of signatories and witnesses, electronic attestation and seals affixing electronically on digital documents.
How Does Remote Online Notarization Impact The Banking Sector?
Banks have a history of facing trouble with digitalization. Both for themselves as well as for customers, the initial digitizing steps were never easy. Internet banking, online account opening and the extent to which e-signatures have been introduced. But the physical presence is expected in one way or another at the banks. RON has powered up the banking sector in new ways and means.
In the banking or financial services industry, some transactions and events can be digitized. They were digitized already. However, where documentation is necessary, it couldn't be digitalized by the banks. This is where Remote Online Notarization has proved its merit and started powering the banking industry as well. Banking has a love-hate relationship with documents and with RON, that relationship has become smooth, completely seamless and simply effortless. 
Remote online notary service provider eNotary On Call offers fast, affordable and reliable service that is perfect for your remote notarization needs.
Here's How the Banking Industry Leveraged Itself By RON
Execution of documents related to financial services is now easy and totally online.
Documents like the power of attorney, trust deeds, asset transferring deeds, asset management deeds, mortgage agreements, residential and commercial leases, affidavits and real estate ownership documents are some of the documents that crossover the financial industry.
With RON, the banking industry is now able to completely handle them online and more efficiently.
This accelerated the banking sector's transition to a fully digitized culture.
RON has helped in reducing the possible operational inefficiencies in banking functions.
Every event and transaction that happens becomes future-proof as digital empowerment promises to safeguard copies of the completed transactions in perpetuity.
Online Notarization is helping banks go completely paperless or towards such a state soon. This helps in saving resources and is eco-friendly as well.
Online notary services ease the old customers' hurdles and the new customers' reluctance. So, Remote Online Notarization also enhances the customer experience and creates a better customer engagement environment.
Digital documents bring transparency and help to provide clear information exchange between banks and customers. The latter can verify documents online as and when they need to.
RON empowers banks to create a completely contactless experience that will improve the customer experience, which also helps because of the times we are living in right now.
In key banking areas like mortgages, wealth management, asset management and power of will transfers, banking can now smoothly run events online thanks to online notary services.
Using remote notarization services and introducing them as a part of the banking services definitely creates an optimistic and opportunity-filled future for the banks. It is a road map that every bank should follow and be the advantageous route that it is, and banks are actually willing to explore this way—a way of blending remote notary services into the total banking experience. 
The Banking Industry Integrates the Potential of RON
Some banks have recognized the importance of RON and have already started to adapt them to the best of their ability. RON helps in elevating the overall customer experience holistically. RON also helps banks attract new customers with the ease of carrying on services, which also becomes a reason for the better retention of customers.
In this time of the digital age, people are becoming digital savvy in every possible way. During such times, providing a total digitized banking experience powered by RON definitely raises the bar of the banking service experience.
eNotary On Call is a complete remote notary service that you can use from the comfort of your own home. So book an appointment with our notary and get it done right now!