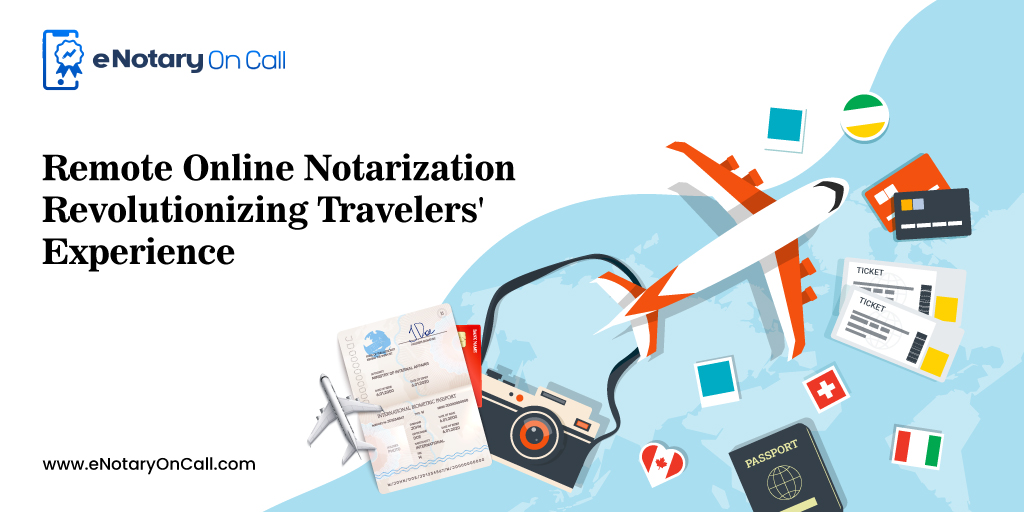 The holiday season is around the corner, and it will cause a lot of travelers to move places. Travelling demands a packed bag, a perfect destination and itinerary, and all the proper documents. To avoid any trouble related to your identity, you need to have every record and proof ready and verified. While you are travelling, it is also important for the documents to get notarized, this requires looking out for the notary offices. The thought of finding the right notary office and hours commuting along with all essential documents is overwhelming. 
Choosing a traditional method for your travel documentation notarization demands, time, resources and costs. There are many challenges that come along with the notarization of travel papers. Therefore, the transformative landscape where pen-and-paper notarizations make way for the virtual notary seemingly is the right option to choose.
Challenges Faced by Travelers When Dealing with Traditional Notarization Processes
Accessibility :
Notaries are typically found in specific locations, such as law offices or government buildings, and may not be readily available in all countries or regions. This can pose a significant hurdle for travelers who need documents notarized promptly while abroad or even in their city too. They may need to locate and travel to the nearest notary, which can be time-consuming and inconvenient.
Time Constraints:
Travelers may find it challenging to adhere to strict timelines, especially when dealing with urgent matters. Scheduling appointments with notaries, waiting for their availability, and undergoing the notarization process can consume a considerable amount of time. This is particularly problematic for individuals on tight travel schedules or those who need to complete legal formalities quickly.
Language Barriers and Legal Variations:
Notary documents are often written in the official language of the jurisdiction, and travelers may encounter difficulties understanding or completing the required paperwork. Additionally, the legal requirements in a particular language sometimes led to potential misunderstandings or complications when attempting to satisfy specific criteria.
Solutions to All the Problems Utilizing Remote Online Notarization
Availability:
Remote Online Notarization (RON) allows travelers to access notary services from anywhere with an internet connection. This eliminates the need to locate a physical notary in a foreign country. Travelers can connect with a notary online, ensuring accessibility even in areas where traditional notaries may be scarce.
Quick Notarization:
Virtual notary processes are often quicker and more flexible in scheduling appointments with online notaries at their convenience, reducing wait times. This is especially beneficial for urgent matters, as documents can be notarized promptly without the need for extensive scheduling and travel.
Multilingual service:
Online Notarization platforms can be designed to support multiple languages, easing communication barriers. Additionally, these platforms can guide the specific legal requirements for notarization in different jurisdictions, ensuring that travelers understand and meet the necessary criteria for the documents to be legally recognized.
Conclusion
As the travel season is here, travelers can streamline their documentation with the revolutionary convenience of Remote Online Notarization. It's time to avoid the challenges of locating physical notaries, adhering to strict timelines, and overcoming language barriers. 
Virtual notary service offers a seamless and time-saving virtual notary experience, allowing travelers to notarize documents from anywhere with an internet connection. Embrace the transformative landscape of virtual notarization to make your travel preparations hassle-free and ensure that all your documents are verified and ready for a smooth journey.